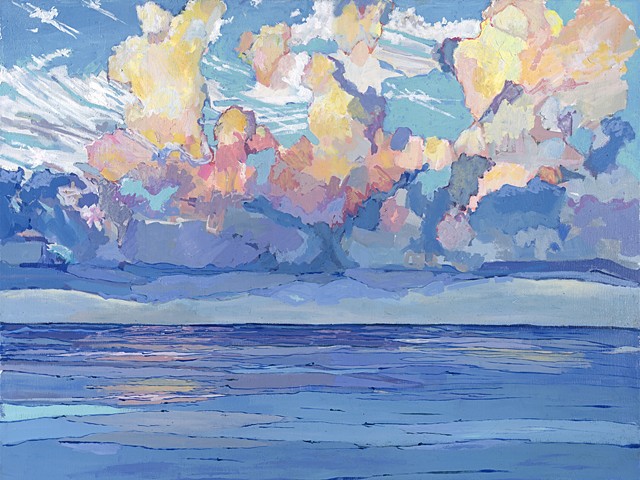 Kevin P. Coogan has studied at the Corcoran School of Art, Washington, D.C., at the Delaware College of Art and Design and the Delaware Art Museum. He had also studied with late Delaware artist Edward Loper, Sr whose teachings influenced him greatly.
He has a strong interest in landscape painting which allows his visual experience to translate into an artistic expression with emphasis on line, light, color and space.
A long term summer resident of Barnegat Light, New Jersey, he resides in the city of Wilmington, Delaware where he practices veterinary medicine.